Your Factory Authorized Fastap Screw Source
Full Line - All The Time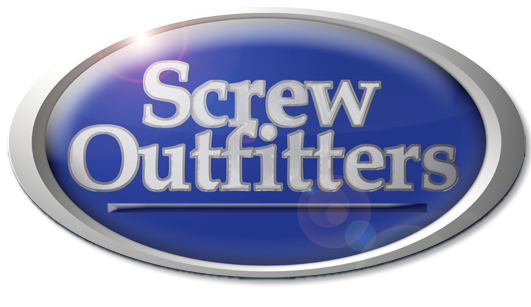 Fastap® Self Drilling Screws Are Engineered For
Top Performance For People Who Work With Wood.
For general carpentry, exterior building, composites for decks and any wood, Fastap® has engineered all of it's products to save time with a truly easy one-step installation and tight secure fastening. Their easy-to-use performance has to be experienced to be believed. Once you try them, you'll be hooked, you'll never want to use anything else.

Fastap® screws, with their exclusive Power Point Technology™ , will save you time, give you better fit and finish and outstanding self-countersinking draw down for tight, secure assembly. But that's not all. Power Point Technology™ also allows to you to attach closer to the edge without splitting because each screw drills a properly sized pilot hole as it's installed. Even woods seasoned rock hard by years of use, like you find in the average home remodel, Their Power Point Technology™ shows its efficiency by making those types of installations easy. Power Point Technology™ also makes tight, secure fastening in restrictive spots (between flooring joists, wall cavities, etc.), where you could never swing a hammer, quick and practical.

Fastap® screws are also made from larger diameter #8, #9, #10 and their new, exclusive "+10" diameter wire for more strength. Compare sizes next time you purchase screws. Larger diameters mean that you have a screw that resists breakage/shear/head popping because it's stronger and because it's stronger it holds more.

Fastap's DuracoatXT® coating for their exterior screws is fully compatible with today's reformulated wood treatments (like ACQ, CBA and CA) and not many coated screws today can say that. DuracoatXT® is also an environmentally friendly coating (unlike zinc and others) in both manufacture (low heat application) and installed. And because it uses a low heat application method, there is no hydrogen embrittlement to weaken the screw.

The drive threads of all Fastap® self drilling screws have been carefully engineered for their intended use. Coarse threads for general carpentry outside where softer woods are generally used, finer for indoor trim, 45 degree for interior carpentry (great for flooring installations). Whatever the situation, Fastap® screws will drive easily and hold tight.

Fastap® screws also feature longer shanks as compared to other brands. Longer shanks mean that Fastap® screws draw the attaching pieces together tighter (right) for a better, stronger, longer lasting fit. The special shank feature of their Poly3 has been specifically engineered for composites. Part of the one-step installation philosophy that frames every Fastap® screw, Poly3™ gives a trashless, mushroom free installation that other composite fastening products find tough to match.

No snapped heads. Fastap's special head design (coupled with larger wire diameters) gives a beautiful flush fitting countersink and with 10% more head material than cheap commodity screws. There's no snapped heads or bent screws either like you get with cheap engineered-to-a-price screws (like at right).

Each particular Fasatp® head design has been thoughtfully engineered for its use. Their flathead-with-nibs design for composites, interior and exterior carpentry self countersinks as it resists overdriving while locking the screw in tight. The smaller diameter trim style heads for finish work give a unobtrusive self countersinking finishing touch to your project while holding securely and the +Truss head allows clamping power that holds tight.

Deep drives for positive bit engagement All Fastap® self drilling screws feature deep Phillips or Robertson square bit drives for a secure fit that resists "cam out" or slip.

Fastap® Round Washer Head screws offer the best features for fastening sheet metal to sheet metal and sheet metal to wood. But don't mistake Fastap's RWH for a common lath screw. From its super sharp tip that can penetrate sheet metal up to 20 gauge to its large diameter washer style head, #2 Phillips drive and coarse threads, Fastap® RWH screws perform.

No matter if you're an occasional handyman, a weekend warrior or a full-on professional, you'll find a Fastap® screw to suit your wood building needs. Indoors or outdoors, general building, maintenance or repair. Fences, decks, siding, cabinets, stairways and more. Softwood, hardwood, laminates, composites, treated woods or sheet metal, Fastap® premium screws can help you build. Fastap® self drilling screws are not lowest common denominator screws manufactured to meet the lowest price point and highest profit for the local discount chain but a carefully engineered fastener to meet a important need. Your need.